Technology has become an advantage in our everyday lives, you can now do everything online by just pressing a few buttons. As far as airlines are concerned, you can now book a flight online and won't find it necessary to rush to your preferred airport to stand in queues for check-in.

It is also advisable to get a travel SIM card when going on a trip abroad so that you can enjoy communicating with your loved ones at very low rates. This article will take you through the top 5 flight booking apps to consider for your next trip.
Further reading: Top 110 best travel apps
What is a flight booking app?
A flight booking app is an application that helps you make flight bookings online anytime and anywhere. The app can also help you compare different airline prices so that you can get the best one suitable for you and your budget. Booking through the app makes managing your flights much easier.

With a flight booking app, you get to secure a seat on an airplane of your choice without having to wait on lines. The booking app ensure your path from itinerary search to ticket purchase and even check-in procedures.
Benefits of flight booking apps
The main benefit of flight booking apps is doing everything online without having to leave the comfort of your home. Wouldn't you just love that? Here are some more benefits of using flight booking apps.
Flight booking apps help you reserve seats at any convenient time, even on the go. They also allow you to compare prices on different airlines and offer the best options.
Everything is in one place
The app can not only include all flight details but also send you notifications about departure/arrival time or itinerary changes. So, there is no need to receive everything separately to overflow your mailbox.
Cancelation and changes of travel
You can cancel or change your online reservations without having to call your airlines and wait for a service representative to help you. You can do everything online by yourself quick and easy.
If you want to fly within the country, you can check-in in advance and as late as one hour before taking your flight. However, international flight booking allows travellers to check in between three and 24 hours before taking their flights.
Special amenities and deals
Airlines provide loyalty bonuses and other additional benefits for online booking. From free Wi-Fi, beverage credits, and food to additional miles and special packages.
Further reading: Benefits of a travel SIM card
Top 5 booking apps
1. Skyscanner
Best features:
Flight search engine
Quick search
Flight tracker
Chart prices overtime
Price comparison
Pricing: Prices on Skyscanner always include an estimate of all mandatory taxes and charges.
Star rating: 4.7
2. Kiwi.com
Best features:
Search radius
Price alerts
Multi-city feature
Date range
Travel anywhere
Pricing: Prices change often based on demand and are usually higher closer to departure, so it's generally better to book tickets in advance.
Star rating: 4.0
3. Momondo
Best features:
Travel anywhere
Flight search engine
Price comparison
Flight tracker
Multi-city search
Pricing: Momondo is free for everyone, and you won't be charged any fees when you subscribe to the platform or when booking flights, car rentals, or hotels.
Star rating: 4.4
4. Skiplagged
Best features:
Price comparison service
Flight search engine
Travel planner
Pricing: There is a service fee with each standard booking completed through Skiplagged, starting around $8.
Start rating: 4.4
5. Kayak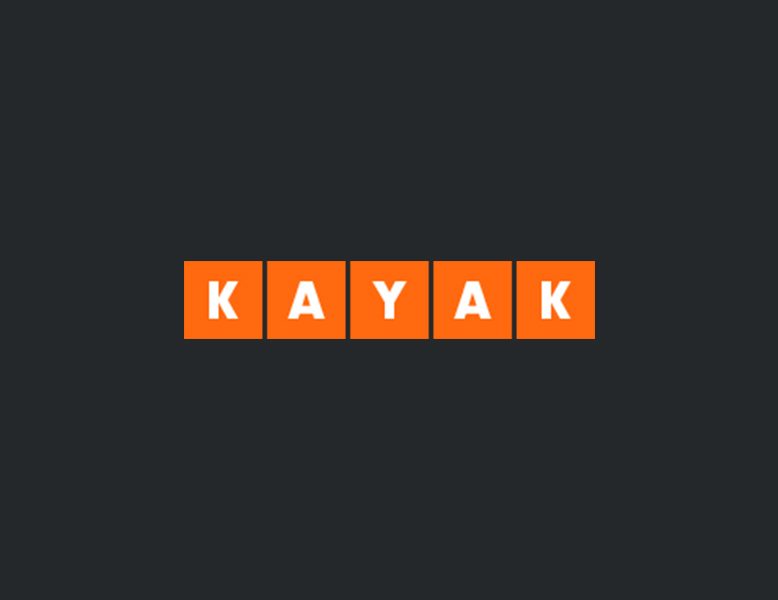 Best features:
Flight search engine
Price comparison
Booking engine
Flight tracker
Pricing: All the products, features, and tools available on the KAYAK app are free.
Star rating: 4.6
Further reading: Top most downloaded travel apps worldwide
5 best flight booking websites
| | | | |
| --- | --- | --- | --- |
| Name | Description | Best for | Searches on Google (Monthly) |
| Momondo | Momondo is a travel metasearch engine which shows you the price trends for your flight. | Best for finding cheap flights. | 165 000 |
| Kayak | Kayak is not an OTA, it is a travel search engine. | Best for comparing prices from many different websites. | 90 500 |
| Expedia | Expedia excels at bundling options for vacation packages for just about anywhere in the world. | Best website for vacation packages. | 246 000 |
| Hopper | Hopper tries to predict the right time to buy a flight. | Best website for predicting travel deals. | 9 900 |
| Hotwire | Hotwire can offer a great deal when booking a hotel along with your flight. | Best for booking flights and hotels. | 4 400 |
Flight booking app FAQs
1. Which app is best for booking a flight?
The best apps to book a flight are MakeMyTrip, Cleartrip, Expedia and many more.
2. What is the advantage of booking a flight online?
The most important advantage of booking a flight online is that you save a lot of time and money.
3. What does booking mean?
A booking is an arrangement to reserve a certain ticket, accommodation or a place in advance.
4. How does a flight booking website work?
A traveller enters details from an e-ticket at an airline website or an app and gets access to an aircraft seat map to choose a particular seat.
5. Can I reserve a flight without paying?
Yes! You can reserve a flight without paying for it in advance. The plan is called "Book now pay later" which allows you to pay for your flight booking in easy monthly installments.