Today, mobile apps play a very big role in the travel industry. As a traveller, having a tour guide app will help you with all your travel needs, such as location details, booking costs, restaurant details, accommodation bookings, weather updates and will help you explore more local experiences.
It is also advisable to get an international prepaid SIM card before embarking on an international journey to be able to communicate with your loved ones at low rates anytime and anywhere.
Further reading: What are travel apps?
1. Airbnb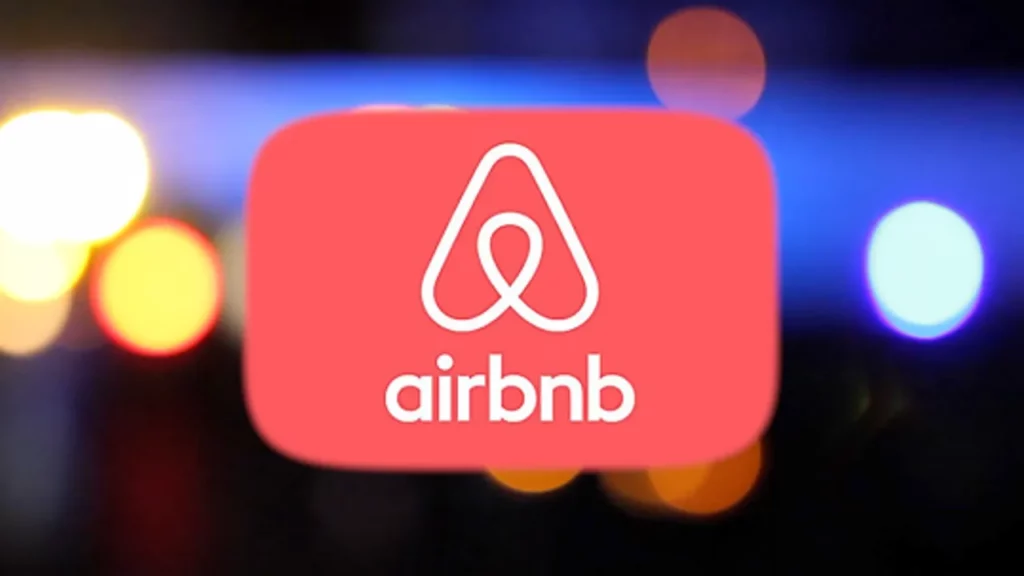 Airbnb is one of the best online companies that provides apartment rental services to travellers all over the world.
Best features:
Search for last-minute accommodation
Save favorite rental homes and places
Invite friends with one click and embark on a trip together
In-app messaging
Real-time alerts and booking notifications
Pricing: Free
Star rating: Android (4.5)100 million+ downloads, iOS (4.8)
2. ToursByLocals
ToursByLocals helps you find tours or guides in over 159 countries worldwide, with tours charged per experience rather than per hour.
Best features:
Flexible cancellation
Every tour is private and customizable
24/7 customer support
Hand picked guides
Pricing: ToursByLocals charges no upfront or ongoing fees – only a percentage of actual tour bookings.
Star rating: 5
Web-only
3. BlaBlaCar
BlaBlaCar is a company that connects you with drivers or motorists in your destination that are ready to accommodate travellers that are looking for rides.
Best features:
Drive-sharing
SMS reminders
Ecological
Encrypted sign-in
Ride search
Pricing: Free
Star rating: Android (4.2) 50 million+ downloads, iOS (4.7)
4. Viator
The Viator company allows you to sample through its vast collection of travel guides depending on your travel destination.
Best features:
Enhanced push notifications
Booking and cancellation reminders
Flexible payment options
Book with PayPal
The latest Viator promo codes and discounts
Pricing: Free
Start rating: Android (4.8) 1 million+ downloads, iOS (4.9)
5. GetYourGuide
GetYourGuide Focuses on booking tickets for attractions or many things to do around the world, and also offers a great selection of local tour guides.
Best features:
Built-in booking and ticketing service
Built-in search tool
GPS powered search
Secure verification
Mobile vouchers
Pricing: Free
Start rating: Android (4.8) 5 million+ downloads, iOS (4.8)
Further reading: Top 110 best travel apps
5 Best tour guide websites
| | | | | |
| --- | --- | --- | --- | --- |
| Name | Description | Best for | Searches on Google (Monthly) | Cost |
| Conde Nast Traveller | Condé Nast Traveller is a magazine & travel guide website that caters to luxury travel experiences. | It is best for for you to get travel ideas from experts in the industry. | 1 300 | The cost varies based on your country. |
| Travel + Leisure | Its focus is on an exotic holiday destination, high-end vacations, its high-quality content is worthy for every traveller. | Best for providing unique accommodation, dining, attractions in different destinations. | 110 | $9.95 per month |
| Atlas Obscura | Atlas Obscura is about intriguing people to travel with its attractive and quirky guides and travel content. | Best for providing content about sights that are hidden, weird, or rare. | 5 400 | You can browse travel content for free. |
| Localeur | Localeur is a travel website for travellers who want to avoid tourist traps and enjoy local and authentic experiences. | Best for finding recommendations on everything from road trips to places to eat to shopping tips. | 10 | Subscription of $150 or a monthly subscription of $10. Travel guides for free. |
| Tripadvisor | Tripadvisor is one of the most popular travel apps travellers use to seek advice and recommendations from locals or other travellers. | Best place to find and read reviews about any restaurant, hostel, attraction, or different travel experience anywhere in the world. | 201 000 | You can browse content for free. |
Further reading: Top 10 most downloaded travel apps worldwide
Local tour guide apps FAQs
What is a tour guide app?
A tour guide app introduces the best locations and facts about a destination to a foreigner as well to locals about their home location.
How does a tour guide app work?
The app uses your phone's GPS to pinpoint your location, and guides offer an insider perspective of destinations.
What makes an effective tour guide?
A great tour guide should continuously work on fine-tuning the tour to make it an exceptional one.
What are the qualities of a good tour guide?
A good tour guide should be:
Enthusiastic
Engaging
Communicative
Outgoing
What are the best tour guide apps?
The best tour guide apps are Loquiz, Voicemap, Mytours, Locatify and many more.